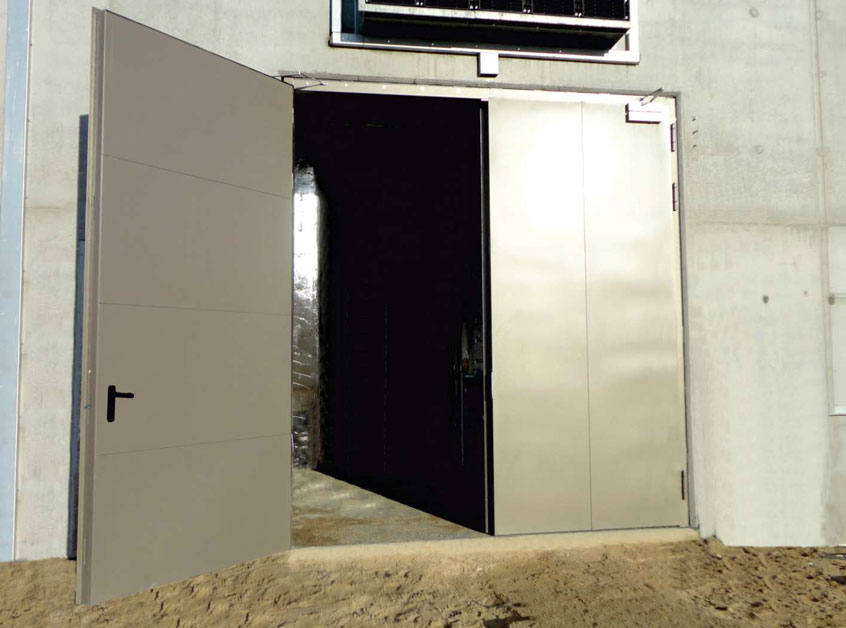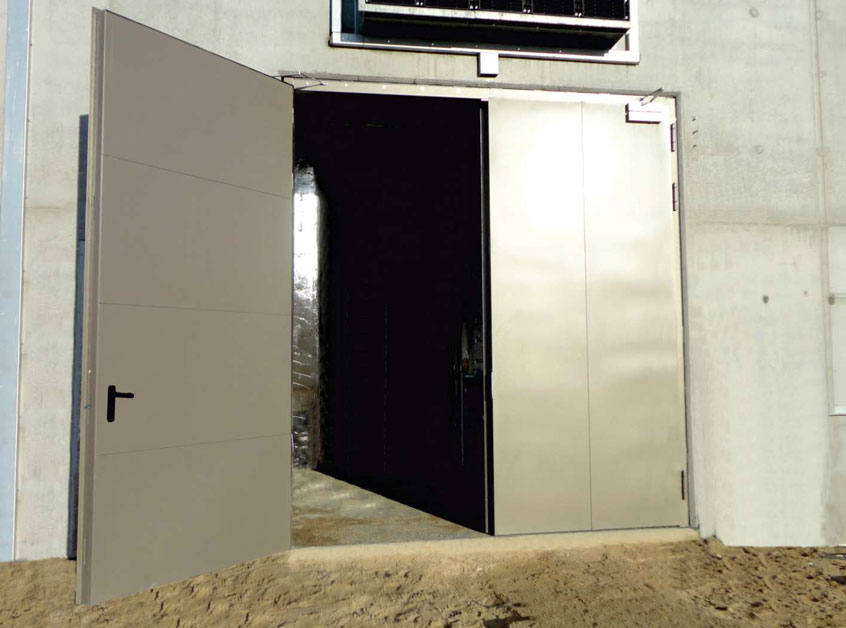 Technical + Downloads
Our oversized double leaf doors are designed to separate fire zones in accordance with fire regulations.
Each door is made of modified fire resistant mineral wool of Class A1, classification in accordance to EN 13.501 1, and internally re-enforced by 8mm steel bars. This design is protected by European patent No. W02/079600A1. The door leaves are carried by heavy duty hinges fixed to the door frame with variations depending on installation requirements.
---
Steel oversize swing fire doors
Equal or Unequal pair
Max door set size is 4500mm H x 4500mm W
Fire Resistance Level -/120/120