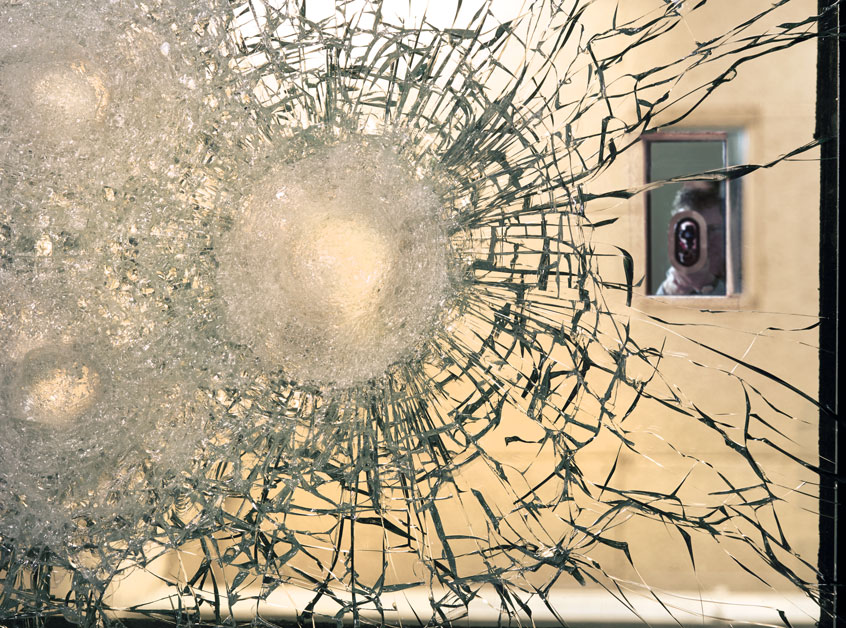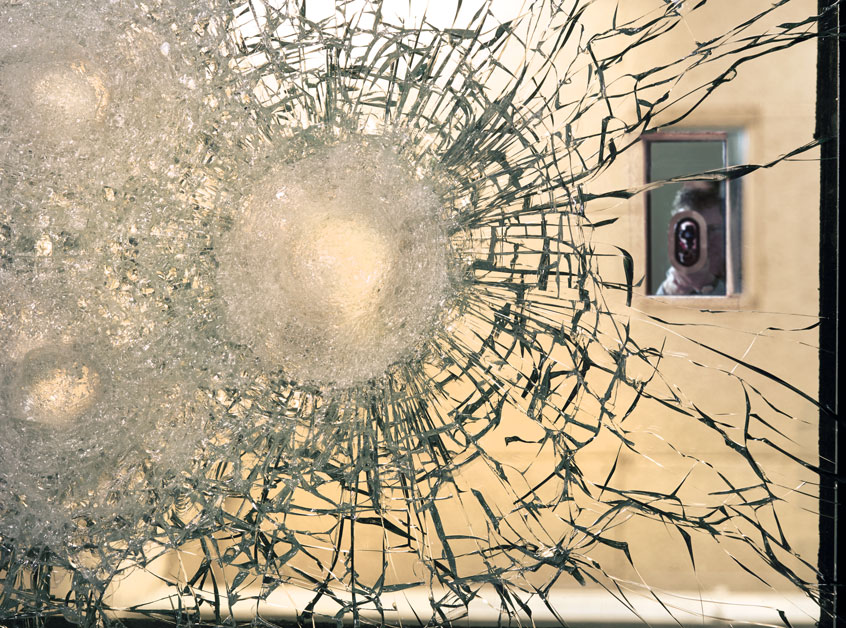 Bullet Proof Glazing
Laminated Bullet-resistant Glass Solution
Technical + Downloads
Such glass products consist of a multi-layer lamination of various interlayer films and glass panes depending on the resistance class.
These layers are laminated under great pressure and heat to ensure their bonding when shot at by a bullet. With the non-splintering option there is less risk of injury to people on the safe side of the glass under attack. Make use of our wide range of design features and security functions, such as colours, printing, alarm, fire-resistance and many more.
Smoke Control's exclusive partnership with Vetrotech Saint-Gobain to supply VETROGARD® BULLET – Bullet resistant glazing tested and certified as per EN 1063, ensures exceptional quality and effectiveness of this specialised product.
---
VETROGARD® BULLET – Bullet resistant glazing tested and certified as per EN 1063
Dimensions of up to 5000 mm height
Covering bullet-resistance classes BR1 to BR7
Withstands shot-gun classes SG1 and SG2
Available as splintering (S) and non-splintering (NS)
Countless multifunctional options

---