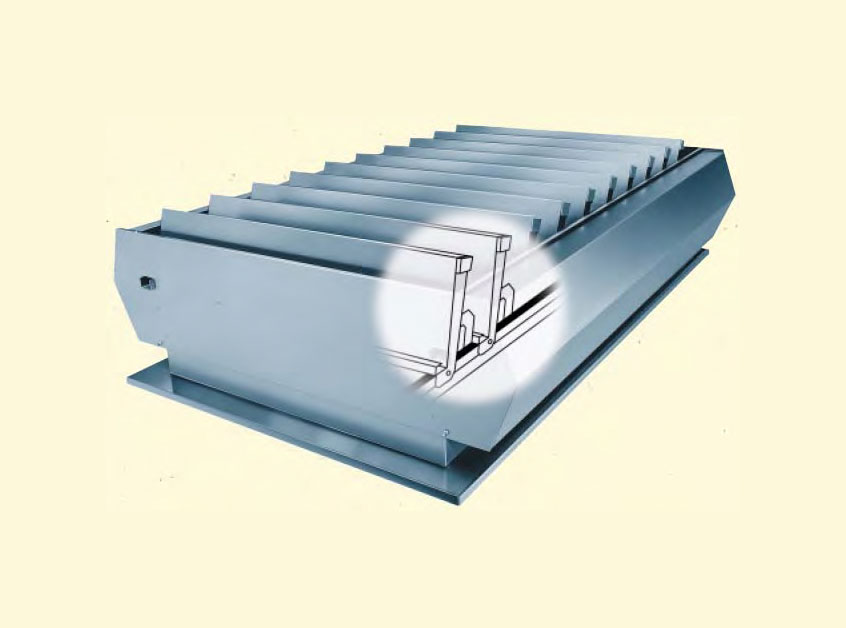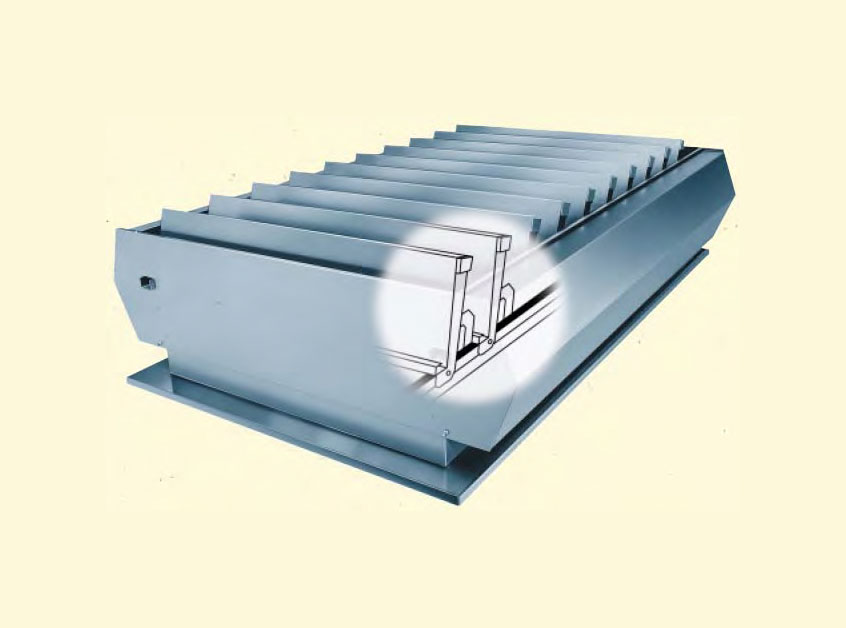 Eura – R
All-weather Natural Smoke Ventilator
Technical + Downloads
An all-weather natural smoke ventilator thanks to its side louvres. Similarly to the standard Eura louvred smoke vent, the Eura-R can extract large volumes of warm air and smoke within a short period of time.
If weatherproof extraction of larger volumes of air is necessary, extended side louvres can be fitted.
The construction has integral rain gutters for controlled water discharge. The gutters are also designed to drain any dirt.
---
Economical all weather solution
Made from corrosion resistant AlMg3
May be clear anodised or powder coated in any RAL colour
Blank, glazed or translucent blade options available
High ventilation capacity